The NFL world witnessed another interesting encounter this Monday between last year's Super Bowl competitors, the Kansas City Chiefs and the Philadelphia Eagles. Unlike the Super Bowl game, this time the Eagles emerged victorious 21-17.
It was a thrilling encounter filled with a lot of interesting moments. The most significant one came at the dying moments of the game when the Chiefs wideout Marquez Valdes-Scantling dropped a game-sealing catch from a decent throw of Patrick Mahomes.
The throw came at the dying moment of the game. The Eagles were leading by 21-17 when Mahomes had a long throw to Marquez Valdes-Scantling, who left his marker in the dust and pranced to the open terrain. With the end zone gaping, he had to grab the ball perfectly. However, he failed. A TD would have sealed the game for the Chiefs, but that did not take place.
Amid disappointment among the Chiefs fans, the former Kansas City wide receiver, Tyreek Hill, did not hesitate to express himself on the drop catch. From his X handle, the Miami Dolphins wide receiver dropped a 'shock emoji' to express his honest reaction over the dropped catch.
Later on however, Hill also backed the Chiefs WR amidst the flame he has been subjected to after that drop. Hill said,
Everybody thinking that catch easy at night in them lights
The wideout problem remains persistent for the Chiefs
Since the departure of Hill, the Chiefs have been suffering from the wideout problem. They have not traded a class wideout since the departure of Hill and the problems are well reflected on the turf. The Chiefs have been suffering with continuous drops. Against the Eagles, they dropped six catches.
Overall, they have dropped 26 in ten games. In addition to this, they are presently ranked 13 in terms of average points per game and ranked 8 in terms of yards.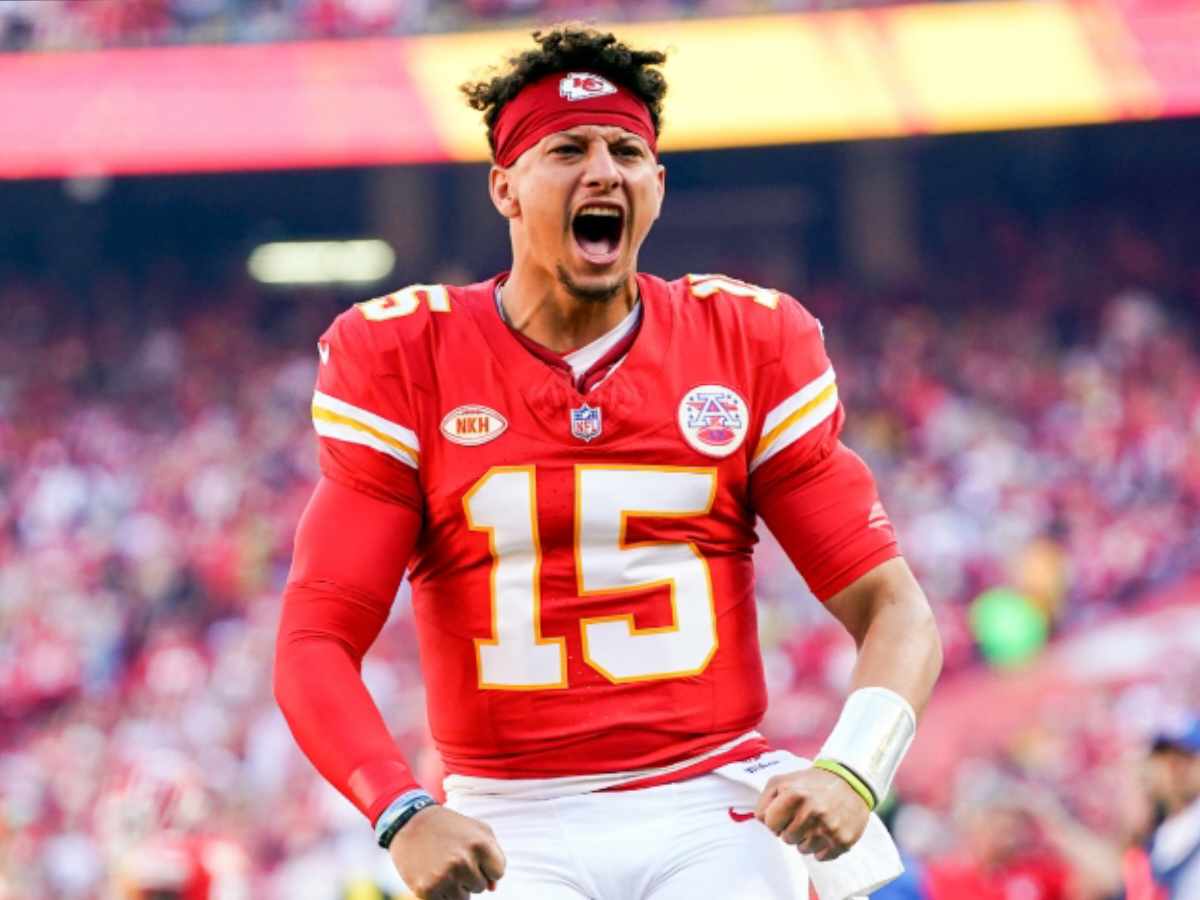 Ahead of the game against the Eagles, Patrick Mahomes addressed the issue regarding the WRs. He stood firm in his opinion that his WRs would change the scenario in the coming time. The QB said,
I've always felt like throughout the season the chemistry gets better and better. Obviously, everybody wants the receivers to blow up and everything like that. I think guys have gotten better as the season has gone on. They'll continue to get better. We're making strides in the right direction, and I think we'll keep doing that as the season goes and hopefully carry that into the playoffs.
The game against the Eagles was a litmus test for the Chiefs WRs. And they failed. A mistake from WR Marquez Valdes-Scantling deprived them of a possible win.