Michael Vick is known to be the greatest Madden athlete in history and remains the best-ever quarterback to play alongside, in the NFL to date. Interestingly, when the legend used to play as Peyton Manning in 'Madden,' it sure sounded unbelievable.
During a recent appearance on ManningCast, last Monday, Vick was discussing the recent rival matchup between the Philadelphia Eagles and Kansas City Chiefs. Speaking of which, the Pro Football Hall of Famer Manning recalled Vick's Madden 2004 days, asking him who he used to play when he played the game. Manning asked:
When you played Madden, did you always play as yourself?
The former Atlanta Falcons quarterback's response was as surprising for Manning as it was for everyone else. Vick revealed that it was Peyton Manning, who used to be his go-to Madden quarterback.
No, I actually played as you. Because back when this game came out, the passive vision on the game was like, this wide, and my passive vision was, like, this wide. So you know, I always wanted to be a pocket passer.
As he continued to discuss it with the Manning brothers, Vick jokingly brought up the subject of their old speed ratings on Madden. Although the Manning brothers couldn't be the fastest players in the NFL, when it was needed from them, they sure ran a good quarterback scramble.
How Michael Vick dominated Madden 04 and broke NFL records
The vision cone that the legend Vick was talking about wasn't introduced until Madden NFL 06, which left the quarterback to play as joy in Madden 04. He logged a rating of 95 in speed and agility, and 97 in throwing power. Such records were totally unbelievable to see in a football video game.
There was nothing that could stop Vick, that led him in comparison to the running back Bo Jackson's dominance in the Tecmo Super Bowl video game for the NES.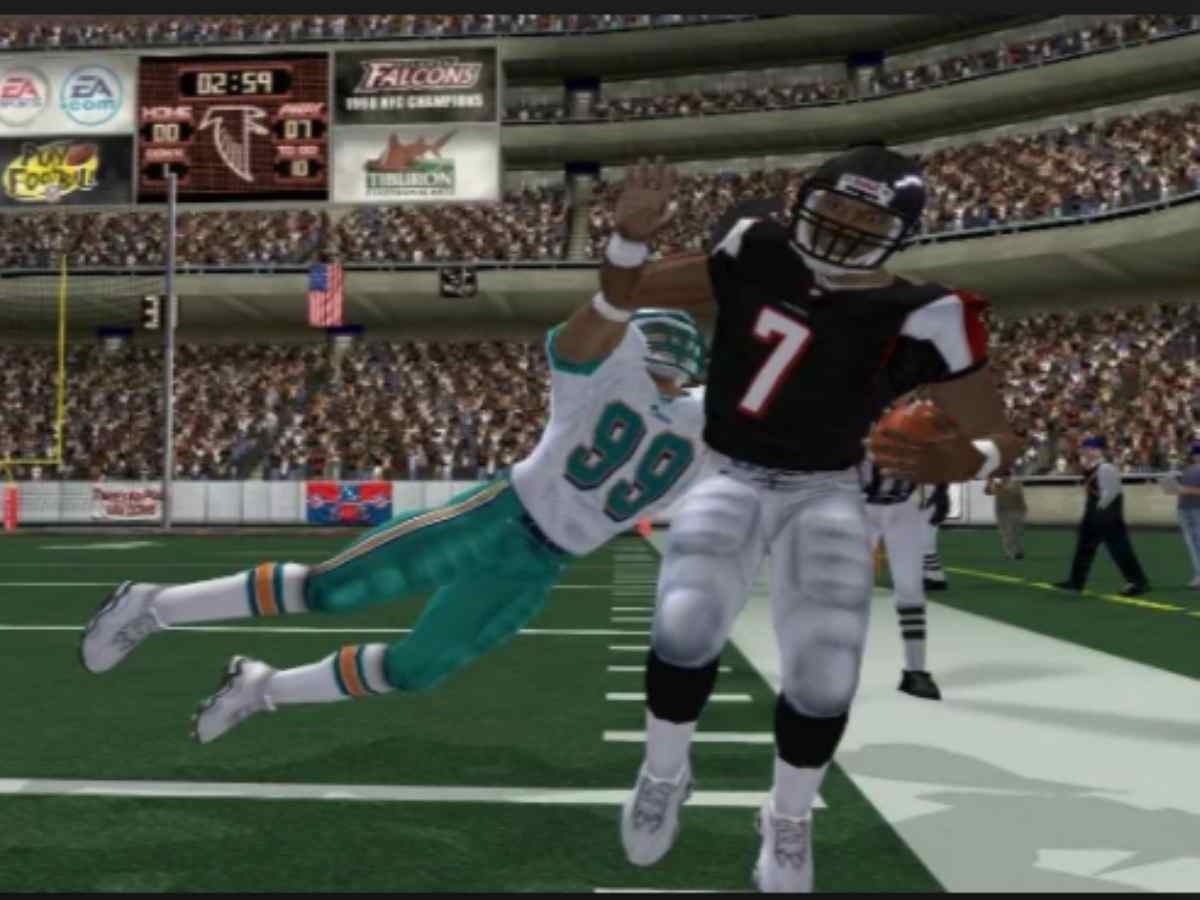 Manning was drafted the No. 1 overall pick in the 1998 NFL draft, and three years later, Vick was drafted in the 2001 overall number 1. The former Broncos QB went on to become one of the greatest passers in NFL history, while Vick became a legend in his world as he couldn't achieve Mannings' level of success. As played in 13 NFL seasons with the Eagles, Falcons, Steelers, and New York Jets, Vick earned himself the title of four-time Pro Bowler for recording 6,109 yards. This remains the highest record for a quarterback in all time.