Trevor Lawrence and Waffle House go hand in hand. The star quarterback of the Jacksonville Jaguars went viral for his love for the Waffle House when he was seen celebrating the Jaguars' comeback victory against the Los Angeles Chargers in last year's playoffs. It was the biggest comeback in NFL playoff history as Lawrence and the Jags overcame a 27-point first-half deficit.
The Jaguars have had a good season so far. They are 7-3 through 10 weeks and are in playoff contention once again. Their latest win came against the Tennessee Titans on Sunday. They dominated and won the game 34-14. Lawrence had a good game as he finished with 262 yards and 2 touchdowns. He then celebrated the win by catering Waffle House to the Jaguars' front office.
The Jaguars' social media team posted a video of Lawrence walking in and bumping elbows with everyone. The video was captioned, "Steezy Trev catered Waffle House for the front office on Victory Monday" with a pancake emoji to go along with it. Lawrence was praised by the fans on social media for his gesture as they called him 'man of the people.'
Lawrence so far this season has thrown for 2,382 yards and 11 touchdowns to go along with 6 interceptions. He has been one of the best QBs in the league and has a passer rating of 92.2. He also has 240 rushing yards and 2 touchdowns on 49 attempts.
Fans heap praise on Trevor Lawrence for catering Waffle House to his employers
Trevor Lawrence is one of the best QBs in the NFL. Since being drafted by the Jacksonville Jaguars, Lawrence has elevated the franchise to playoff status. He led his team to a playoff victory last season and is on pace to do that again this year as well. Lawrence also celebrates his victories differently. The QB celebrated the Jags' latest win against the Tennessee Titans by catering Waffle House to his front office.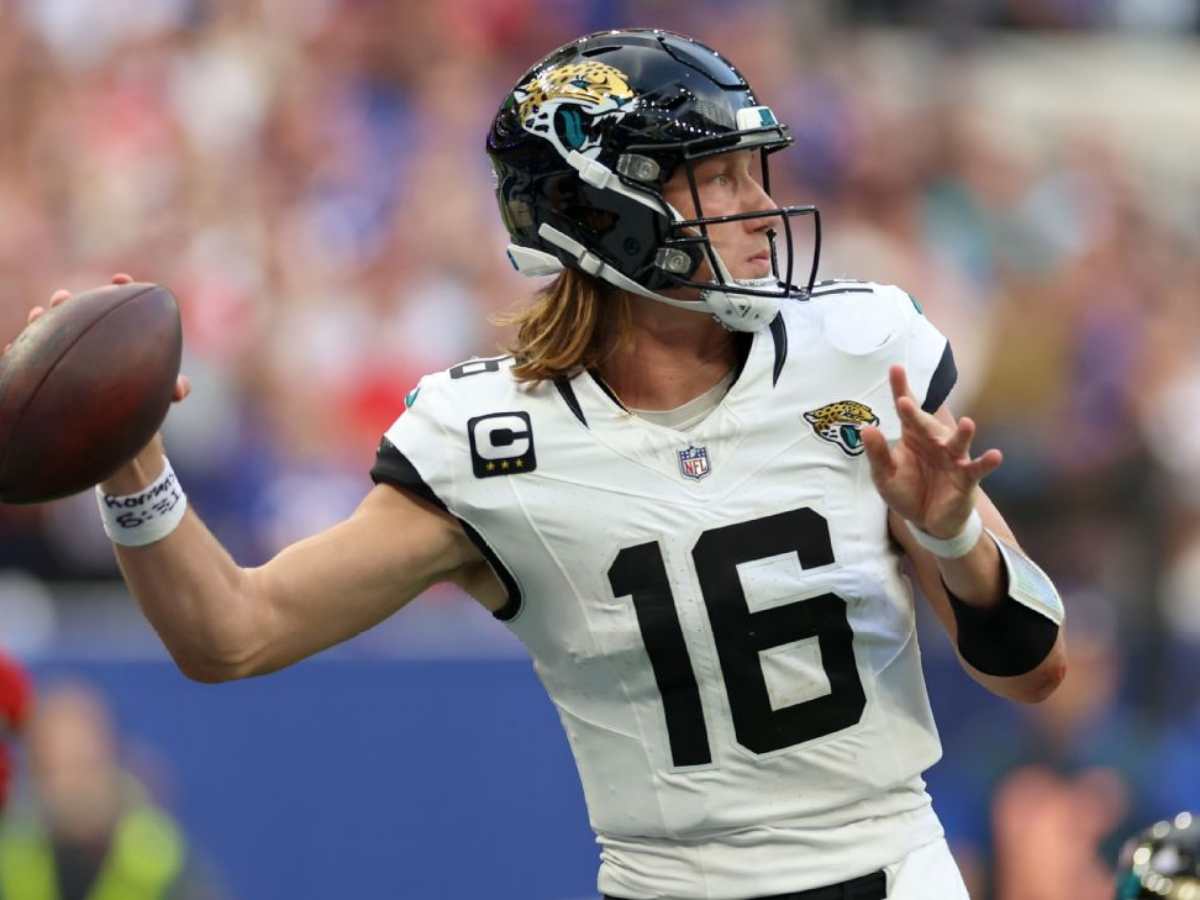 A video of Lawrence laughing and bumping elbows with everyone on Monday was posted by the Jags' official Twitter account. He catered for his employers with Waffle House to celebrate the win. Fans on social media heaped praise on the quarterback for his amazing gesture. Here are some of the reactions.
The Jaguars improved to 7-3 after the win. They are currently first in their division and are on course for another playoff appearance. They will play their next game against their division rivals, the Houston Texans on Sunday.
In case you missed: