The Kansas City Chiefs vs the Philadelphia Eagles saw a disappointing result for the Chiefs. After failing to capitalize on the game-winning drive, the Chiefs had to swallow a defeat against the Eagles.
After the game, both teams shared some heart-warming moments. One of those moments came when the Kelce brothers shaped hands together, and hugged each other. A video, that depicted the entire moment also recorded Travis Kelce wishing his brother a 'belated happy birthday.' He also went a bit quirky by saying:
Late birthday present for you.
Fans saw the video and reacted positively.
Jason Kelce turned 36 a few days back. The Philadelphia Eagles Center got a very good gift as the center was featured in People's Magazine's Sexiest Men Alive cover. it was a great acknowledgement for the 36-year-old as the man as he 'apparently' never cared much about his fashion sense.
The Chiefs vs the Eagles encounter was a low-scoring yet intense one. Both teams performed well and the result could have gone anyone's way. In the dying moment of the game, Patrick Mahomes, the quarterback for the Chiefs, threw a ball to his wideout Marquez Valdes-Scantling for a possible touchdown. Scantling left his marker in the dust and ran to the touchdown line. All he had to do was to grab the ball. However, he failed to cushion the ball and he missed the touchdown.
The Eagles defense had the numbers of the Chefs. Mahomes had two touchdowns and one interception for 177 yards. He had a poor completion rate of 55.8%. He remained silent most of the time. It was only during the last few minutes that the Chiefs fans saw the best of Mahomes. However, it went in vain.
Chiefs had a horrible receiving performance
Despite Patrick Mahomes 'of form' on the turf, he threw the ball quite a few times to his fellow confidantes. However, his colleagues failed to capitalize on things. However, the Chiefs had a horrible performance when it came to catching the ball. They had six drops against the Eagles and failed to gain momentum when it was needed.
Apart from the touchdown drop that came at the last moment, the Chiefs lagged poorly in other sections. Travis Kelce had a poor game. He dropped two major catches and that had a high cost. One came at the dying moments when Mahomes threw at him and he had a major fumble.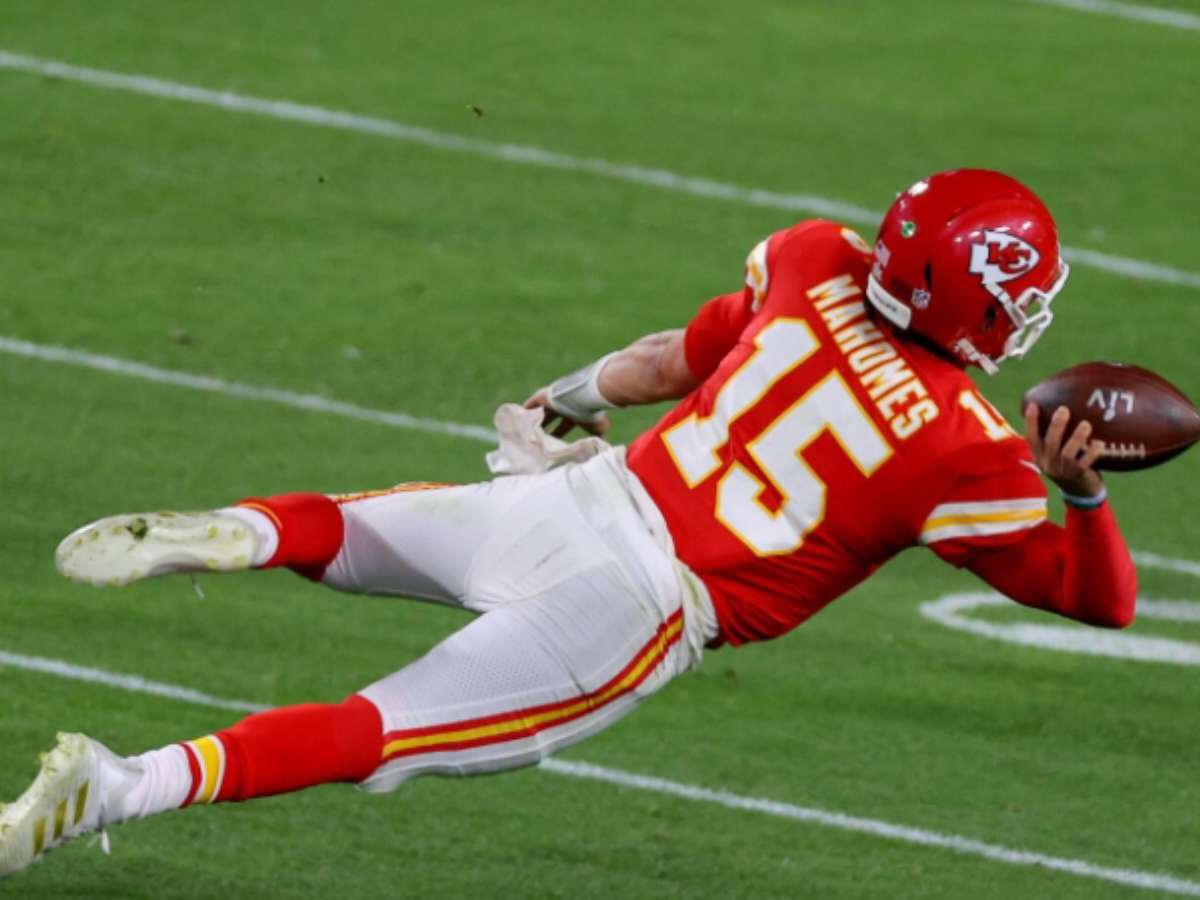 Kelce had four messages after the game. He said that he would be better in the coming time. He has to be as the Chiefs rely on him in the absence of a class wide receiver.