The week 11 Monday Night Football matchup was a rematch of Super Bowl LVII. The Kansas City Chiefs hosted the Philadelphia Eagles at the Arrowhead Stadium. The game was filled with some amazing moments throughout, but one play created a lot of buzz in the football world. The Eagles' DT Jalen Carter tried a fancy spike interception on Chiefs' OB Patrick Mahomes.
During the final seconds of the first half, the Chiefs had a chance to take a 10-point lead with a field goal. As Mahomes spiked the ball to stop the clock, Carter dived forward in an attempt to intercept the ball. It was a smart move on his part as the Chiefs' OL wasn't expecting it at all. They looked at Carter with a surprised look on their face after the play. The rookie DT opened up about the play after the game.
Carter said when talking about the play:
I seen it on YouTube. Some high school kid tried -- and he actually caught the ball. So I was like, you know, that's a good idea. And I knew they were spiking it. So I tried to go for it.
Apparently, this play has been successful in high school on multiple occasions. If Carter was able to pull it off, it certainly would have been a contender for play of the year.
Carter was drafted in the first round of the 2023 NFL Draft. He has quickly established himself as one of the best rookie defenders in the league. The rookie is a contender for the Defensive Rookie of the Year award and is a vital cog in the Eagles' vaunted defense.
Jalen Carter and the Eagles defeat the Chiefs in Super Bowl LVII rematch
The Philadelphia Eagles and the Kansas City Chiefs played each other on Monday Night Football. In a rematch of Super Bowl LVII, the Eagles got their revenge as they defeated the Chiefs, 21-17 at Arrowhead Stadium. Jalen Carter and the Eagles' defense held the Chiefs to just 0 points in the second half.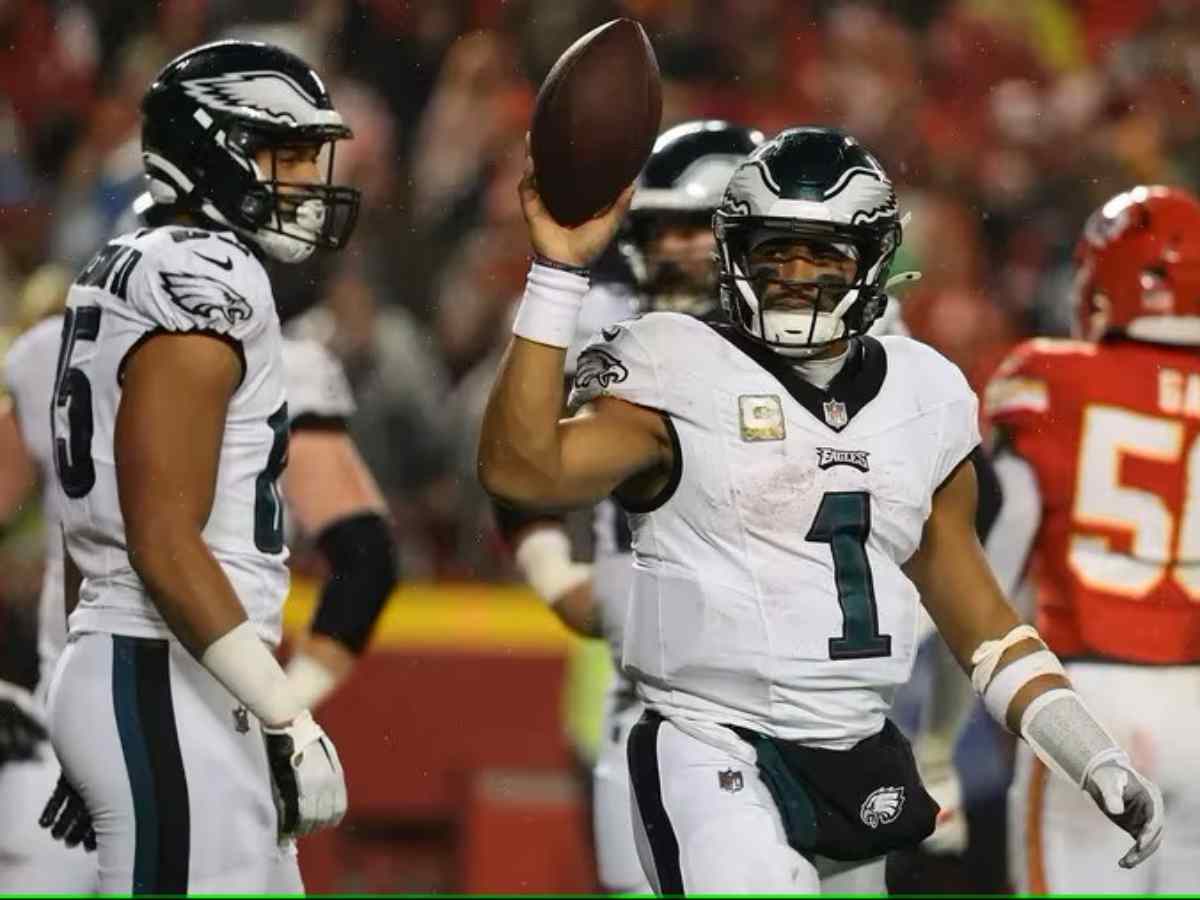 The game started with both teams scoring in the first quarter. However, the Eagles failed to add to their score as the Chiefs scored 10 unanswered points in the second quarter. The Eagles roared back into the game though, scoring 14 points in the second half and not allowing the Chiefs to score a single point during that time.
Jalen Carter finished the game with two tackles and a lot of important plays in the second half. He almost intercepted Chiefs' QB Patrick Mahomes on a spike during the final seconds of the first half. The rookie has had a sensational year and will hope to continue his elite play in the second half of the season.