There's a reason Charleston, South Carolina tops many bucket lists – it's totally enchanting. From its stunning architecture and rich history to its rich Lowcountry cuisine and vibrant nightlife, this Southern city hits all the right notes. But, as any traveler knows, visiting a popular destination can be hard on the wallet. Fortunately, there are plenty of free activities available for locals and visitors alike.
Here are some of the best things to do in Charleston without spending a dime.
1. Hit the beach
With its beautiful coastal location and mild climate, Charleston is a great place to enjoy the beach. The laid-back Folly Beach is a free option located just 20 minutes from the city limits. To see a cool old lighthouse listed on the National Register of Historic Places, walk 30 minutes north to Morris Island Lighthouse.
For more pretty lighthouse views and beach fun, head to Sullivan's Island, about a 20-minute drive away. Please keep in mind that parking options on both beaches will likely cost money, but there is sometimes free parking available. For the best of luck, arrive early, especially if you're visiting on a weekend, as it can get crowded.
The Isle of Palms is yet another beach option, but it's slightly further away, about a 30-minute drive from Charleston. Paid parking is available near the beach, but free spaces sometimes open up. Even when the weather is too cold for swimming, a beachside picnic or a simple walk can still be enjoyable.
2. Learn more about military history
Charleston was a hot spot for anti-union activity before and during the Civil War. The city has even been dubbed the Cradle of Secession for its prominent role in the formation of the Confederacy.
Most visitors know that the first shots of the Civil War were fired on Fort Sumter in Charleston Harbor, but not everyone knows that this historic landmark can be visited for free.
Please note that while the National Historical Park that houses Fort Sumter is free, it is located on an island accessible only by boat. The boat ride costs a small fee and leaves from both Mount Pleasant and downtown Charleston. Be aware that private boats are not an option for this activity.
3. Cross the Arthur Ravenel Bridge
Another iconic Charleston landmark is the Arthur Ravenel Cable Bridge that crosses the Cooper River. With two striking metal diamond shapes adorning the bridge, the structure is both beautiful and strong. It offers easy access to nearby Mount Pleasant and can be walked across for a great view of the harbor and rooftops. Bikes are available throughout the city for a small fee and are another option for crossing the bridge.
Those looking for more exercise should consider a walk to the lovely Shem Creek area of Mount Pleasant; it's full of restaurants, offers pretty water views and a nice walk, and is less than an hour's walk from the bridge.
4. Visit a tea plantation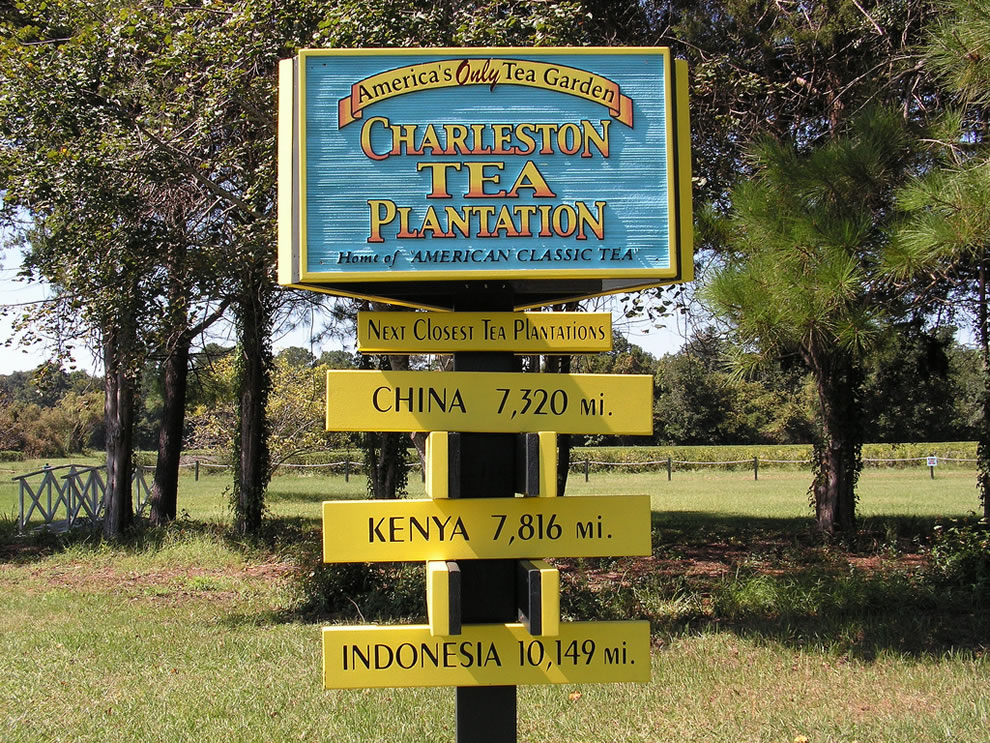 Did you know that the Charleston area is home to the only tea plantation in North America? It's true! On the nearby island of Wadmalaw is the Charleston Tea Plantation. While there are several tour options, basic tours of the plant are completely free. On-site parking is also free, but be prepared to drive about 30 minutes to the plantation from downtown Charleston.
5. People-watching on King Street
King Street in downtown Charleston is the main thoroughfare of the city's entertainment district. It's full of restaurants, bars, and stores to enjoy. Browse the colorful wares on a stroll through the city and watch the lively crowds go by. To keep this activity free, visitors should take advantage of the city walk and walk to King Street from their accommodations.
6. See the sites
After having fun on King Street, travelers should consider walking to some of Charleston's most famous sites and photo ops.
The Battery, a defensive seawall and boardwalk at the southern tip of the city, offers a stunning view of the harbor. The free, scenic White Point Garden, located at the south end of the Battery, has nearly 20 beautiful acres filled with dreamy Spanish moss.
To see the famous pineapple fountain, head to another downtown park, Waterfront Park. This 8-acre oasis is located on the banks of the Cooper River.
Beautiful pre-war architecture and cobblestone streets are found all around the city. A very pretty neighborhood in Charleston is Rainbow Row. These colorful row houses were built in the Georgian style and painted in pastel tones. Ideally, this attraction is within walking distance of the aforementioned pineapple fountain.
7. Take a picture with Angel Oak
The Angel Oak, a 400 to 500 year old tree, is another thing you can see for free in Charleston. With its many heavy branches on the ground, the tree makes a cool photo backdrop. It also provides tons of shade, so it would be a great place to spend time with the family on a hot summer day. This otherworldly plant is located on Johns Island, about a 20-minute drive from town. Free parking is available on the island.
8. Enjoy contemporary art
The Halsey Institute of Contemporary Art is a modern gallery space located on the College of Charleston campus. Not only is admission always free, but free group tours are also available on site. Visitors can expect a variety of works featuring all sorts of themes and inspirations. The museum is one of Charleston's true hidden gems. Please note that the gallery is closed every Sunday, so plan accordingly.
9. Fall in love with fossils
The College of Charleston is also home to another free museum for visitors: the Mace Brown Museum of Natural History. Run by geology students, this paleontology-focused facility houses over 1,000 fossils. To find it, head to the School of Science and Mathematics, then head to the second floor. You'll see dinosaur bones, crinoids, Oligocene mammals from North America, mosasaurs, cave bears, Pleistocene mammals from the Carolinas, and fossilized plants. A popular exhibit features the reconstructed jaw of an extinct giant shark. Please note that the museum is closed every Wednesday. Also, although admission is free, donations are accepted.
10. Learn about a founding father
Charles Pinckney was a South Carolina governor, founding father, and signer of the U.S. Constitution. The remains of his plantation are now under the stewardship of the National Park Service as the Charles Pinckney National Historic Site and are free to visit. This could be a fun addition to a walk on the Arthur Ravenel Bridge, as the historic site is in Mount Pleasant at the other end. The gardens are about a 2 hour walk from the middle of the bridge. If you prefer not to walk, the site is less than a 20-minute drive from downtown Charleston.
11. Stop and smell the roses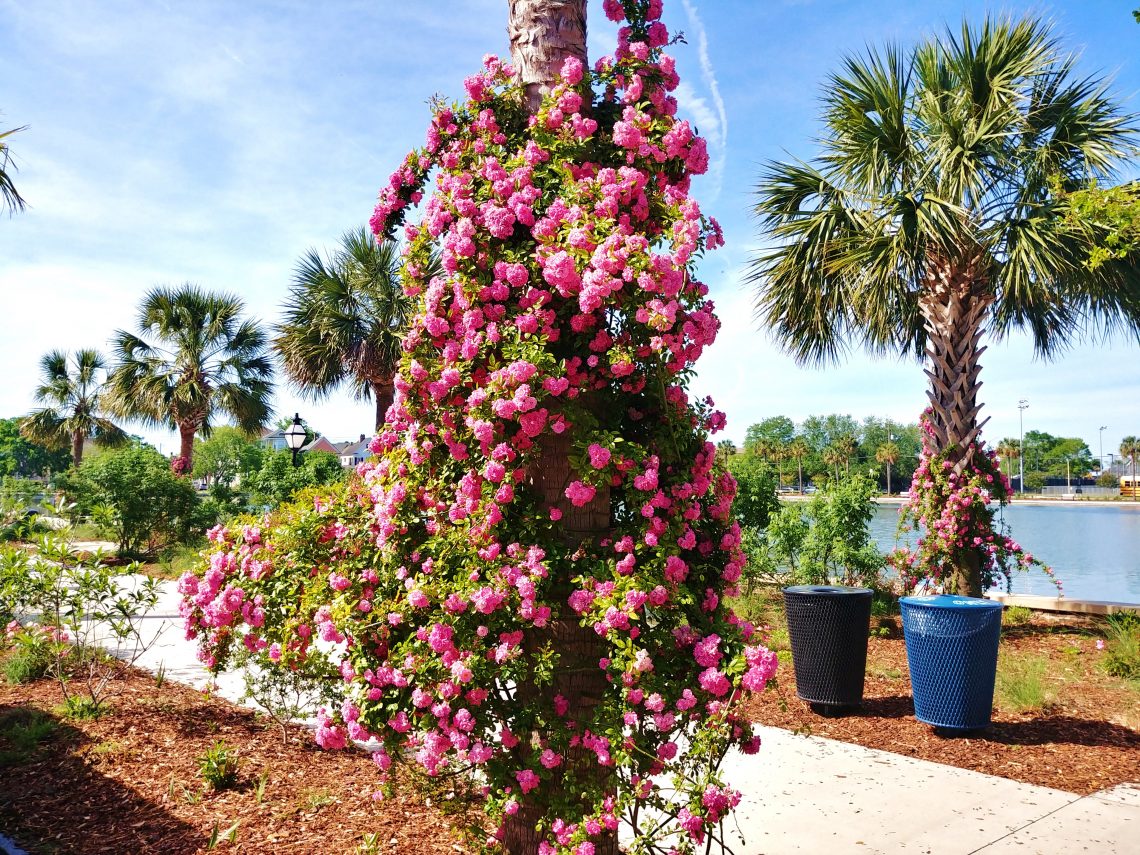 While the aforementioned Waterfront Park and White Point Garden tend to be full of tourists, you can enjoy peace and quiet in another of the city's green spaces: Hampton Park. This 60+ acre local favorite is located in North Charleston, near The Citadel, South Carolina's military college. It's actually the largest park on the entire peninsula. There are beautiful floral displays as well as a gazebo, playground, picnic area, and more. Free parking (with some time limits) is available near the park.
12. Participate in the local art walk
One last free activity in Charleston can be experienced in the city's French Quarter, one of the many art districts in the area. Every Friday night, about 30 galleries in the neighborhood open their doors for the French Quarter Art Walk. Travelers can browse the offerings and chat with local artists for free during this event. Some galleries even offer free drinks and small bites.
While Charleston can be an upscale urban experience, there's also something for the more frugal traveler. From a slice of history to a welcoming fountain to a celestial tree, the Holy City offers plenty of things to do that cost nothing at all.
Is Charleston on your itinerary? Check out our ultimate guide to the beautiful Southern city and consider staying at one of the area's most charming hotels, rentals or beds, and breakfasts.
Have even more time to spend in the city? Eat your way through Charleston with our guide to the city's best waterfront restaurants, or take a day trip from the city to Beaufort, Hilton Head, or Kiawah Island. For even more southern fun, head to the equally beautiful and historic city of Savannah, Georgia, just a few hours from Charleston.