Looks like it's about the time that the Pittsburgh Steelers let go of offensive coordinator Matt Canada amidst their poor offensive plays. And they sure did. In a statement released by head coach Mike Tomlin announced that Canada has been fired from his position as offensive coordinator.
Despite being with the Steelers for three seasons, there hasn't been any substantive progress in the offense. As the quarterback Kenny Pickett's struggles on the field continued, the Steelers needed to take action.
Tomlin wrote in his statement:
Matt Canada has been relieved of his duties as offensive coordinator. I appreciate Matt's hard work and dedication, and I wish him the best moving forward in his career.
Throughout this season, the Steelers have performed not up to their standards as they stand second last in the AFC North with 6-4. The team is ranked 28th in yards per game, 28th in points per game, and 30th in yards. As for the quarterback, he has only thrown 13 touchdowns and 13 interceptions.
The next course of action for the Steelers will be hiring a new offensive coordinator. Until then, quarterbacks coach Mike Sullivan is most likely to take the interim position for the remaining season.
Fan reaction to Steelers firing OC Matt Canada
After the poor loss against the Cleveland Browns by 13-10 in week 11, it was important for the Steelers to take some action. And by that, it means firing Canada, which many analysts as well as fans were talking about. As the team has finally done it, Steelers fans all over the social media are ecstatic. Fans are relieved that now that Canada is gone, the Steelers will move into their rising face. Especially quarterback Pickett, who struggled miserably under former OC Canada.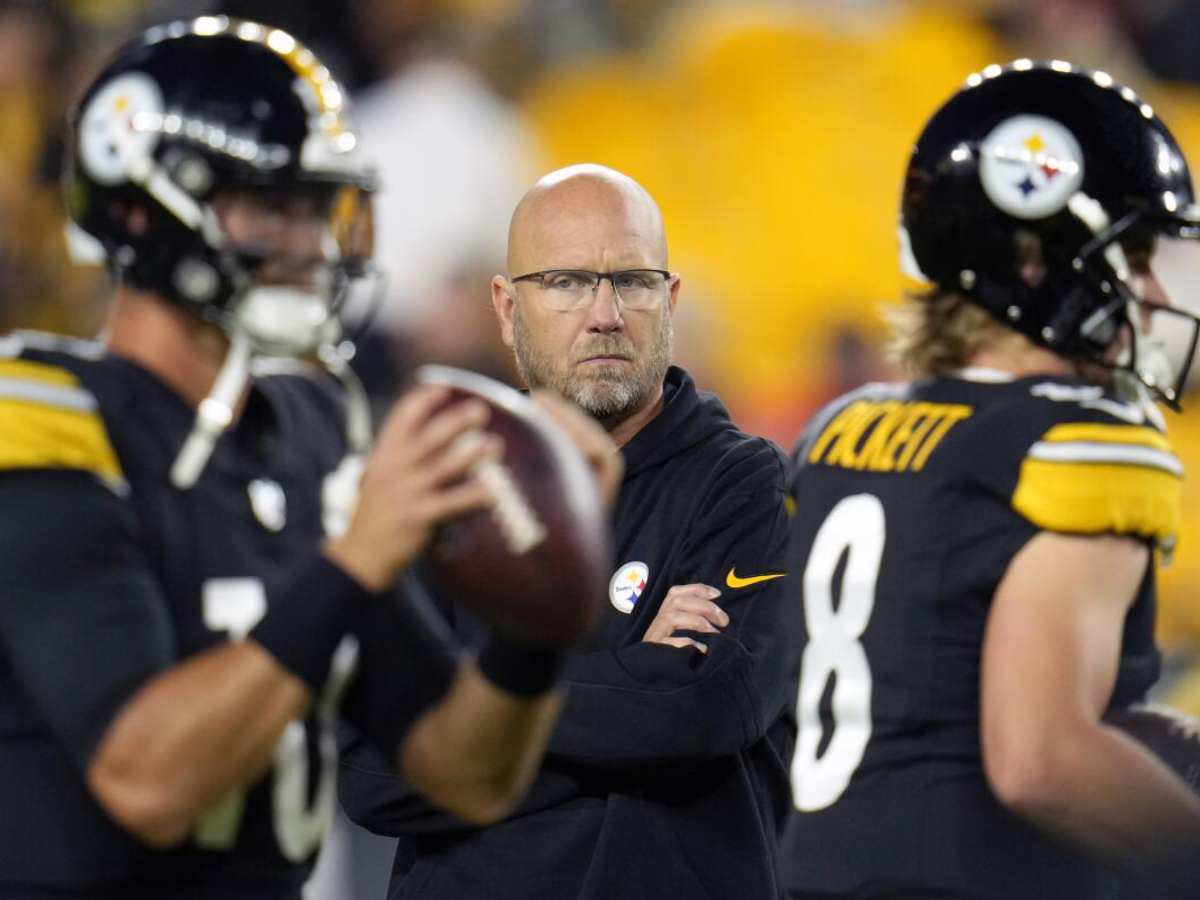 One fan wrote on X (formerly known as Twitter), "ABOUT F**KING TIME," while another wrote, "Wow! Christmas has come early! LETS F**KING GO!!!" Fans are celebrating Canada getting fired like a Christmas celebration.
One fan even suggested benching quarterback Pickett for his bizarre performance this season. Others fans have been simply celebrating, calling it their freedom.