The destination wedding has become increasingly popular over the past few years. Instead of staying home and having a ceremony in a church or hall, many couples are opting to take their wedding on the road, ultimately saying their wedding vows in places the average person might not have thought to consider.
Not only are some of these wedding destinations unique, but they're definitely the things wedding dreams are made of. You're guaranteed to have incredible photographs and memories of your wedding – and that's exactly how your special day is supposed to end up. Aren't sure where you are going to get married yet? Consider one of the following.
CUISINART RESORT & SPA – ANGUILLA, LESSER ANTILLES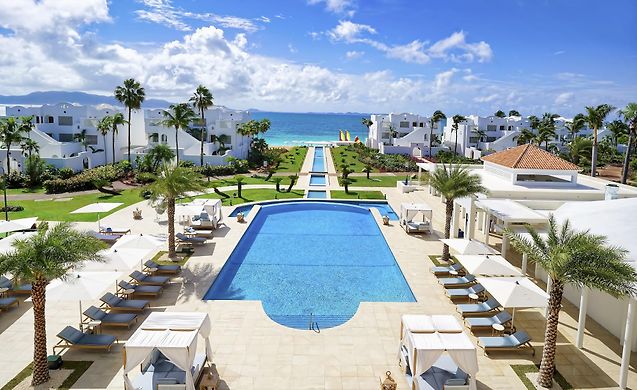 The CuisinArt Resport & Spa in Anguilla is certainly a luxury wedding destination rivaled by few. Your Caribbean Island wedding will consist of vows on the beach of Rendezvous Bay followed by a stunning reception at the Santorini restaurant.
The island itself consists of well over 30 miles of white sandy beaches. If your wedding party is small you may want to book one of the Penthouse suites for your reception, including private access to the entire third floor of the resort during your stay.
AUBERGE DU SOLEIL – NAPA, CALIFORNIA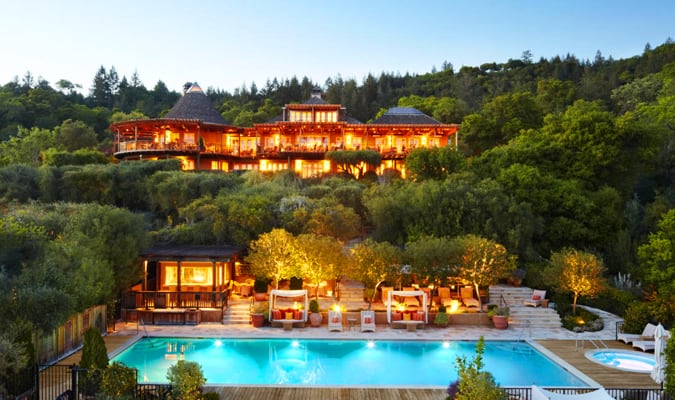 Looking to get married in the country's finest wine region? Auberge du Soleil is a popular wedding destination amongst celebrities, including Christina Aguilera and Jordan Bratman.
One of the most romantic settings you'll ever envision, Auberge du Soleil's grounds include vineyards, olive groves and stunning sunset views. Auberge du Soleil is not your average winery and your wedding will be as private and elegant as you desire.
FOUR SEASONS HOTEL GEORGE V PARIS – PARIS, FRANCE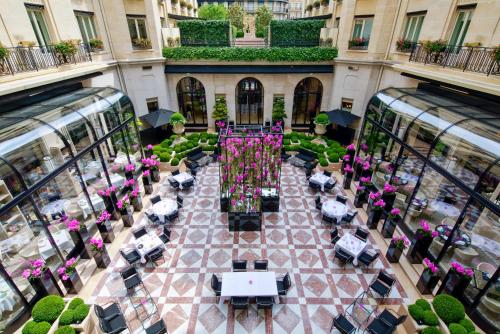 The 2007 – 2008 Zagat Survey called the Four Seasons Hotel George V Paris the "Top International Hotel" in the world. The hotel sits just a few steps away from the Seine and provides visitors with stunning views of the entire city.
In Paris there is usually a 40-day residency requirement before couples can wed. You can work around this by getting married at City Hall first (privately or publicly) before repeating your vows or simply having your reception at the Four Seasons.
KILAUEA CRATER – BIG ISLAND, HAWAII
A Hawaiian wedding is nothing to sneeze at, especially if you have your wedding on Hawaii's most active volcano. Nature lovers jump at the opportunity to get married here and the photographs and images you return home with will paint a picture of a truly magnificent day.
The only drawbacks are the wedding-permit fees and park entrance fees. The nearby Volcano House specializes in planning Kilauea Crater weddings and can help you with not only your ceremony but with reception details as well.
THE RITZ-CARLTON – BACHELOR GULCH, COLORADO
The Ritz-Carlton in Bachelor Gulch is the perfect destination for those looking to combine their love of the outdoors with pure luxury. Although the surrounding Beaver Creek Mountains are gorgeous year round, this wedding destination seems to be incredibly popular during the winter months.
Inside the resort you'll find cozy stone fireplaces, stunning beamed ceilings, and comfortably furnished great rooms. The surrounding National Forest makes an amazing backdrop for an outdoor wedding and the hotel can accommodate a wedding reception with over 300 guests.
PALAZZO SASSO – RAVELLO, ITALY
The quaint Palazzo Sasso villa is located on a cliff along the Amalfi Coast of Italy. Your actual wedding will occur in the City Hall at Ravello, and afterward you'll retreat to Palazzo Sasso for your reception and honeymoon. The gardens and building are well cared for and the views here are unforgettable.
THE LANGHAM HOTEL – MELBOURNE, AUSTRALIA
The Langham Hotel in Melbourne has a stunning reputation. Located just along the riverfront, weddings are held on the top floor of the hotel in their Alto event hall. From there you'll find yourself surrounded by panoramic views of the city and the Yarra River – especially beautiful if you'd like a sunset wedding.
CAPILANO SUSPENSION BRIDGE – VANCOUVER, CANADA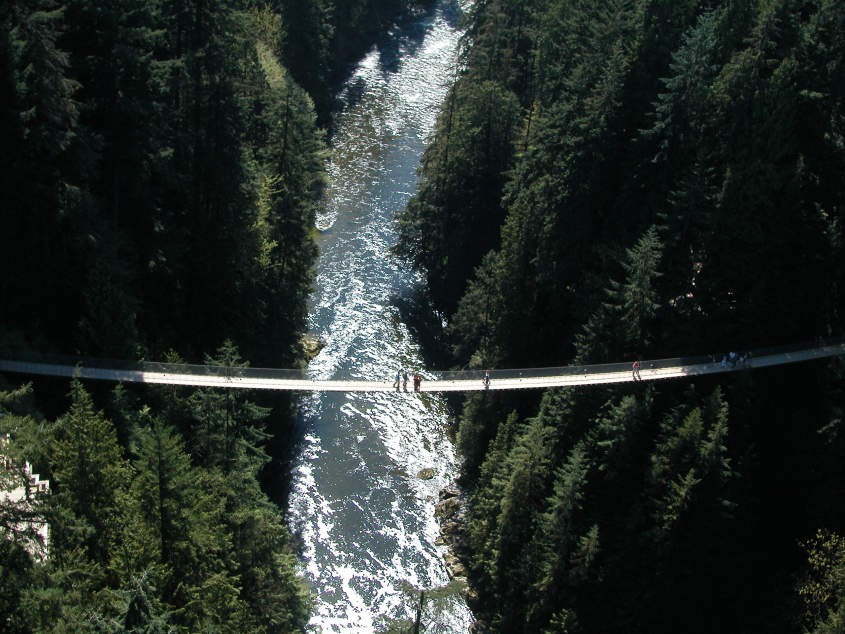 The Capilano Suspension Bridge in Vancouver offers some of the most breathtaking views you'll ever see in your life. Imagine getting married with this bridge, surrounded by plush evergreens, as your backdrop.
Harlequin Romance voted this bridge one of the most romantic spots in all of North America and who are we to argue with the resident romance experts? The accommodations surrounding the bridge are many and can support wedding parties with as few as 30 or as many as 700 guests.
You don't have to have your wedding at the local catering hall if you don't want to. Be creative and try one of these luxurious destinations or one closer to home. Your wedding day should be one you'll remember for the rest of your life. Make it as special as possible!